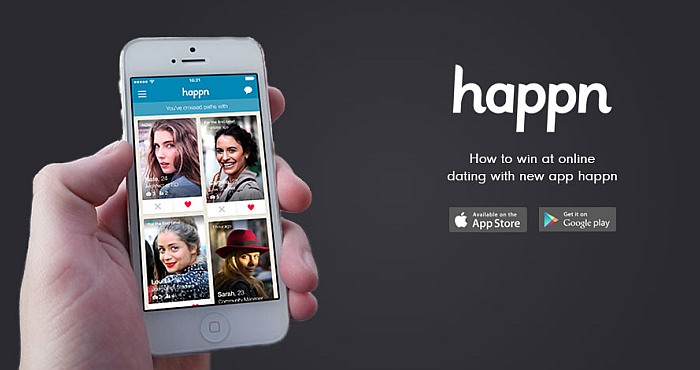 In the past year or thereabout, dating Happn app has got a lot of buzz. But many of us commit many online errors and mistakes on Happn app, just like some other available dating apps. How best can these pitfalls be avoided?
As a matter of fact, we all know that if we use dating apps properly, they can work to our distinct advantage. On the other hand, dating online is a lot of things rolled into one – painful, strange, fun, difficult, awesome and ultimately can result to getting lasting and real love. However, to do so requires a lot of patience as well as luck.
Happn app is GPS-oriented, and your potential matches are those you have literally crossed path with, which makes connecting with other people in an entirely different way in comparison to apps like Hinge, OkCupid, Tinder and the like possible, but also offers a total Pandora's box of possibility.
In order for women to improve their experience on Happn app, here are 5 things they can do:
Make the First Move
A lot of women out there still believe in the social convention of making the initial move. The fact is that a woman should feel empowered to take the radical step in making the first move, particularly if the guy is great but a bit shy.
The same thing applies to a man looking for a woman. Make the first move to someone who is lovely, interesting, cute and smart, to see what happens. This is necessary because you might be waiting for a very long time, if you sit around waiting for someone to first ping you.
Make Use of Spotify
Spotify is a great tool that helps dating Happn app meet through sharing of the music they love. The in-app profile addition lets users send tracks to each other, and include songs to their own profile to communicate their own musical interests. Without doubt, music is an amazing way to vibe with someone. Consequently, you can still find fellow music fans on Happn by making use of Spotify, even if you are not meeting them at concerts or other shows.
Don't Try to Avoid Happn Due to its GPS Function
Some people are suspicious of Happn app because of its GPS function, but this should not be a compelling concern. One great thing about dating Happn app is that another user can never make contact with you, if you have not chosen to Heart them. As a result, you can choose the X button, if you want to prevent another user from happening on you, and you will never meet again on Happn.
Do not Post Boring Profile Pics
Simply because people don't want to appear basic or stuck-up, they don't want to feature the best of their profile pictures. However, it is recommended that Happen app users should exhibit a number of individuality in their profile pictures, like dynamic shots that capture carrying out a specific task that really interests them, although a conventional direct-into-the-camera headshot with a large, warm smile is always good.
Good lighting is the answer. In addition, setting a photo shoot at the magic hour is wise while a full body shot is suggested. Do not cover your face with sunglasses and avoid selfies and make sure that you upload at least three different pictures.
Don't Avoid Dating Online Via Happn App because of Safety Concerns in General
One of the main pillars considered when building Happn app was safety. For this reason, don't avoid dating online via Happn app because of the safety concerns. As a matter of fact, you are less than 800 feet, when you are in close proximity to another user – this is a radius and there is no way your exact location can be flagged out. This means that it is simply not possible to track the whereabouts of another user. Therefore, another user cannot appear in real time and find you.
Use caution with any type of dating app — but never withdraw from making use of Happn app for the reason that you feel sketched out by the GPS feature, particularly when you are in a big city.